Stay Ahead of the Curve
People helping people loan
People Helping People
A great fit for you if you're looking for
$1,000 maximum loan amount, with a 6 month maximum term to repay
No credit score requirements for application
Proof of employment or income is required
Intended for challenging times, not for ordinary lending circumstances
At Vocal, we know life doesn't always go as planned. So we're here to help you stay ahead of the curve.
We know the last thing people need when they're trying to make ends meet is to add more unmanageable debt. That's why we specifically created our People Helping People Loan–as an alternative to taking on the crazy fees and interest rates linked to payday loans and other short-term funding solutions. It's basically a personal loan, or debt consolidation loan, designed for the truly challenging times in life—like when you're having to choose between paying the rent, and putting gas in your car. At Vocal, we know those are choices you just shouldn't have to make. 
When we were designing our People Helping People Loan, we specifically looked at ways to level the playing field for our members. It's intended for those whose credit scores have taken a serious hit in the past, and who wouldn't meet the lending criteria required by big banks. Vocal offers this loan as a chance to make affordable loan payments, make progress toward financial health, and to rebuild credit history. While making payments, you'll be creating a payment history and relationship with Vocal, so we can offer more of our financial services in the future.
To put it simply, this is our opportunity not to say no, and to make sure we're serving our entire community of members—including those living on fixed or limited incomes. This loan has been particularly helpful for our elderly members dealing with the limitations of a fixed income or the pain of delayed payments. 
The maximum amount for a People Helping People Loan is $1,000.00, and the maximum term to complete repayment is six months, so borrowers don't get in over their head again. When you apply, we will pull your credit score and try to find the best loan program that works for you and the credit union.   As long as you can provide proof of income—like pay check stubs, tax documents, or proof of social security—we'll simply ask you to complete a short application, and be ready to offer the funds you need at one flat rate. We can also provide financial guidance, to help you stay on track with payments moving forward.
Consider this Success Story
When one member joined Vocal Credit Union, she explained that she had never established a relationship with a financial institution before. She had always used payday lenders and high interest finance companies due to her fixed income and credit impairments. Vocal approved her for a People Helping People loan to help her break that cycle. Not only did she have excellent payment history on that loan, but she maintained perfect history in her checking account. Since that initial loan she has been approved for an additional 8 loans that have helped rebuild her credit. She has graduated from our People Helping People program, and now qualifies for loans on our traditional program, with reduced interest rates and better terms.
Contact us for more information, by clicking here.
People Helping People Loan
Apply for this loan today!
If that all sounds good to you, call us today to make an appointment with one of our knowledgeable Loan Officers.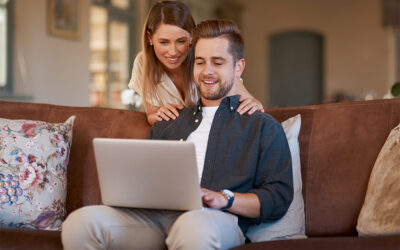 Dear Vocal Credit Union members, Nothing is more important to us than the security and safety of your money. You may have seen headlines in the news about the recent instability of a few financial institutions and have concerns about the potential impact on Vocal...
read more