Vocal Services
Checking Account
Share Draft accounts
No minimum balance required.
overdraft share transfer protection
Funds are transferred from the selected share or draft account in $50.00 increments for $5.00 per transfer. Maximum amount of transfer is limited by selected share balance and Regulation D. There is no monthly service fee.
Debit Card
Vocal's Mastercard has no annual or monthly service fee.  Please make sure to notify us if you are traveling and plan to use your debit card.
Courtesy Pay
Credit Union will cover share drafts, ACH and debit card transactions up to $250.00 including fees of $30.00 per item.
Debit card only accounts
Your don't have to have your mother's old checking. No minimum balance required.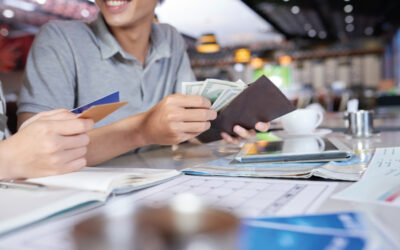 With travel restrictions lifting across the world, you may be getting the itch to explore and travel. Whether it's a family road trip to the Grand Canyon or a solo backpacking trip across Europe, you need a healthy budget to go on vacation. If you're coming up just...
read more