Tailored to your needs
New & Used car loans
New & Used
A great fit for you if you're looking for
Competitive rates based on your individual credit score and payment history.
The same rate no matter the age of the vehicle you want.
A maximum 6-year loan term on approved credit.
Financial guidance on the best vehicle for your needs and your lifestyle.
All of our members are eligible to apply for the New/Used Vehicle Loan either online or working directly with one of our experienced Loan Officers here at the credit union. We'll always offer the most competitive rates available, based on an individual member's credit score and history. Longer loan terms up to 6 years are available on approved credit.
At Vocal, we always base the rates and terms of our New/Used Vehicle Loan on the members and our understanding of their needs – NOT the age of the vehicle they want to buy. We offer the exact same rate for the brand new Ford 150 you need to haul construction materials as we do for the used Subaru that will help you get your kids to school safe every day.
We always make lending decisions based on our understanding of what has impacted your credit score over the years, and our trust in your ability and commitment to making payments. At Vocal, we believe our trust in you means more than a cut-and-dry criteria required at big banks.
Vocal offers that level of customized service because we want to help you make your next step in life – instead of forcing you into a vehicle that's beyond your budget or your immediate needs. We provide considerable financial education during the New/Used Vehicle Loan application process to make sure you get the right vehicle at the right price from a dealership. To put it simply, we don't gain anything by putting you in a car that doesn't work with your current budget. We also make sure the value of the vehicle you've selected will hold up so it's easier to trade it in when you make the next step in life.
Consider this Success Story
One of our members interested in a New/Used Vehicle Loan was a young man in his twenties working for a logging company in Townsend. He and his wife already had three children, and she was pregnant with the fourth. Five days a week he was driving back and forth from Townsend in a giant 1970s pick up with terrible gas mileage. That truck was also their only vehicle, leaving his wife and children home with no transportation.
Vocal was able to get him into a front wheel drive, better gas mileage vehicle so he could at least leave the truck with his wife for around-town driving. The member made consistent payments for six months, traded the truck in, and was able to get a better vehicle for his wife that fit the whole family and created a safer situation all-around.
Today that member is current on all loans and doing well. Vocal was honored to be able to get them moving on to the next stage of life.
Contact us for more information, by clicking here.
Fixed Rate As Low As 6.24% APR* Up To 72 Months (This is our rate for recreational vehicles too!)
New & Used car Loan
Apply for this loan today!
If that all sounds good to you, apply online or call us today to make an appointment with one of our knowledgeable Loan Officers. We could get you in the vehicle that fits your life within 24 hours of filling out an application, so you can get to where you need to be.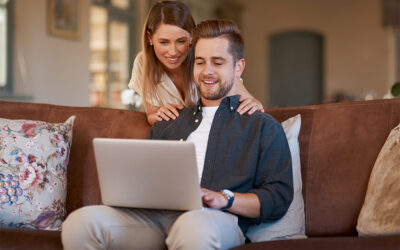 Dear Vocal Credit Union members, Nothing is more important to us than the security and safety of your money. You may have seen headlines in the news about the recent instability of a few financial institutions and have concerns about the potential impact on Vocal...
read more