getting started as home owner
Mobile & manufactured home
mobile & manufactured
The loan basics are straightforward
Maximum loan amount of $150,000
Maximum loan term of 15 years
Age of the mobile or manufactured home to be purchased must be a 1977 model year or newer
All members will need to purchase insurance to cover the full loan amount
Vocal Credit Union is one of the only financial institutions in our region to offer a Mobile and Manufactured Home Loan so our members have more options getting started as home owners. 
We understand that loans for building a house or covering the cost of purchasing a single family home can be a roadblock to home ownership. Buying a mobile or manufactured home can be a great alternative for our members who want to stop paying rent, and start making loan payments that will help strengthen their credit history. Previously, the available options were limited for this type of financing, so we have continued to modify our lending policies for our Mobile and Manufactured Home Loan to accommodate this need in our community.
Vocal's Mobile and Manufactured Home Loan has a maximum single loan amount of $150,000, and a loan term of 15 years. The Loan to Value (the ratio of a loan to the value of the asset being purchased) will be based on the applying member's credit score, and an appraisal of the property will be required to qualify for this loan option.  
As with any line of credit we offer, the loan terms will be based on standard underwriting criteria, including, but not limited to, a member's credit score. Our experienced team will work with you to find the most affordable rate, so payment plans are realistic for where you are now—and help get you where you want to be.
Consider this Success Story
Here's just one story of how the Mobile and Manufactured Home Loan helped one couple make home ownership a reality, and made us proud to offer personalized service to our members: 
Having just moved back to Montana, a young couple came to Vocal to get some ideas of how they could buy a home with very little credit history. We walked them through our mobile home lending program as an alternative; it seemed to fit the bill. The couple found a mobile home for sale that fit their needs perfectly, but the seller had to move fast. Vocal was able to facilitate and underwrite the loan in the quick timeframe needed, and a Vocal team member personally delivered the check to the seller to meet her deadline. Without Vocal's quick turnaround and commitment, the purchase would never have been possible.  
Contact us for more information, by clicking here.
Manufactured and Mobile Home Loans
Apply for this loan today!
If that all sounds good to you, apply online or call us today to make an appointment with one of our knowledgeable Loan Officers. We could get you in the vehicle that fits your life within 24 hours of filling out an application, so you can get to where you need to be.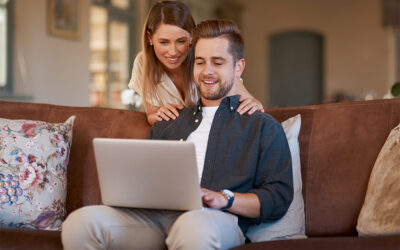 Dear Vocal Credit Union members, Nothing is more important to us than the security and safety of your money. You may have seen headlines in the news about the recent instability of a few financial institutions and have concerns about the potential impact on Vocal...
read more