Vocal Credit Union
MessagePay
Messagepay
We're Making things easier
Make a payment to your Vocal Credit Union loans or credit cards from any external account; as easy as a text message, on our website, or via our online/mobile banking.
Member Benefits
The transaction fee is only $4.99
Encrypted information guarantees your information is secure
Convenient ways to pay from an external account: text, website, online/mobile banking
Payments accepted from checking accounts, savings accounts and debit cards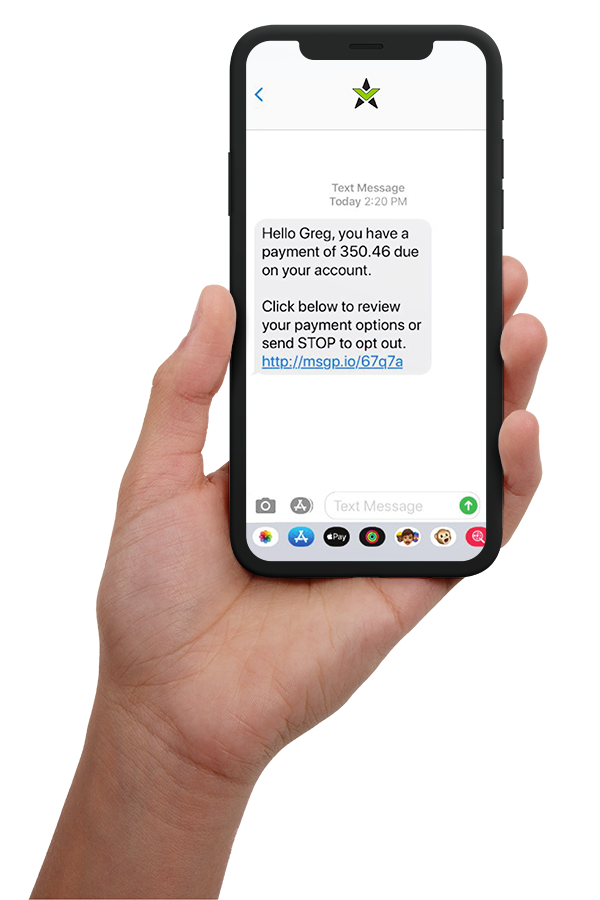 Step one
Message
If you wish to pay by text message follow the steps below
Users receives a text message from (406) 324-7981 alerting them that they have a payment due on their account.
Step two
Link
Message contains a link to a secure payment portal.
Step Three
Setting a PIN
After clicking the link provided in the initial message, the user is taken to the browser on their phone.
Here they are prompted to create a 4 digit PIN.
This PIN is subsequently used to login to the portal for any future access.
Step Four
Add Method
Upon creating a PIN, the user enters the portal where they are prompted to add an external payment method (Debit / ACH).
They can add multiple methods, and select which method is to be their "default" payment method.
Step Five
Make a Payment
After adding their payment method(s), the user can now make a payment on their loan.
Loan information is shown on the Payment tab to let the user know which loan they are paying against.
Upon selecting "Make Payment Now," a confirmation screen is shown to confirm that the user wants to make the payment with the selected method.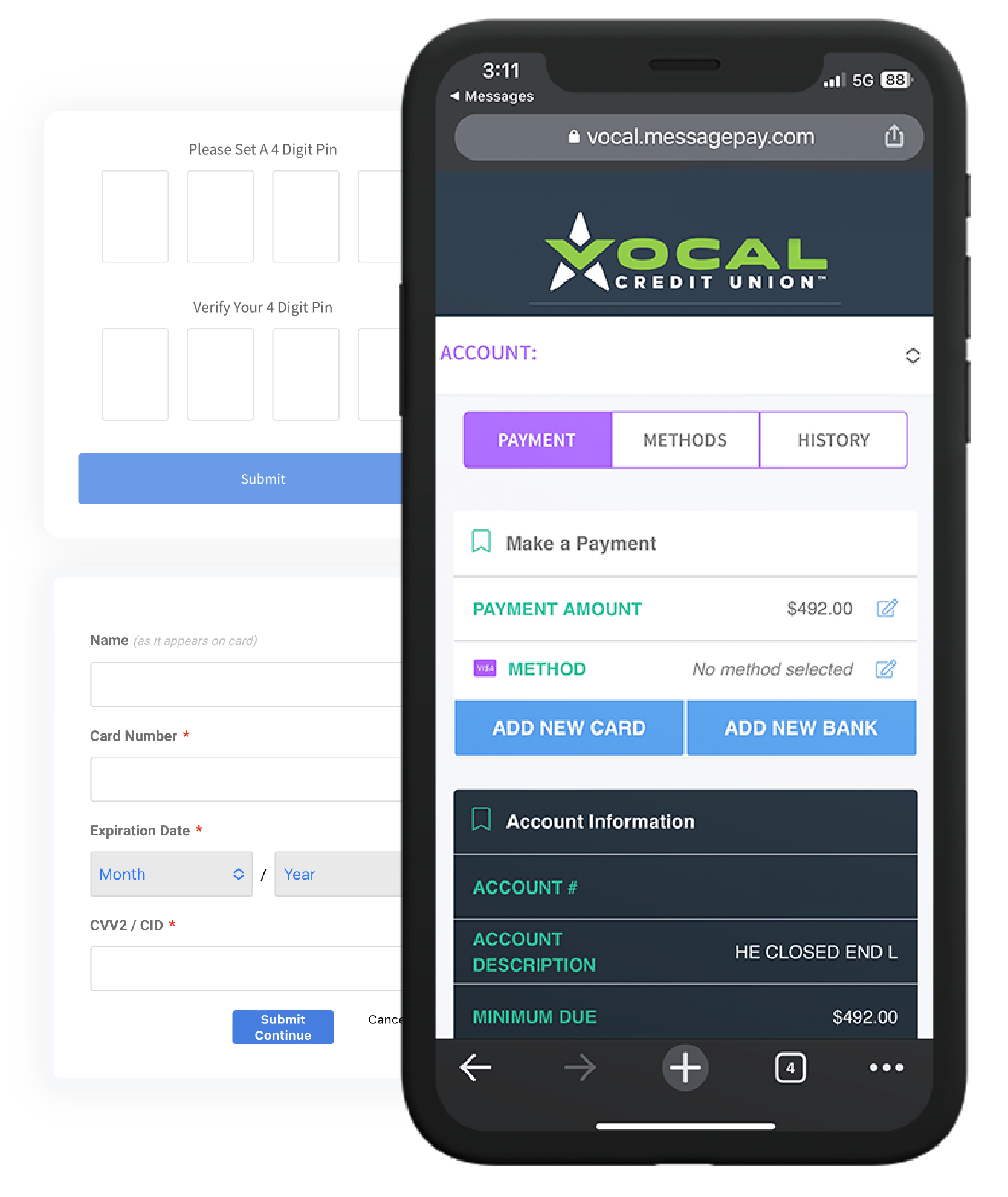 Step Six
Confirmation
After confirming that they would like to make a payment, the user sees a confirmation screen after the payment has been made.
This includes the amount paid, and they are given a reference number.
If they return to the portal, they can also view their payment history for payments that flow through MessagePay.
Vocal Credit Union + MessagePay
Our FAQs
Can I make a payment on my loans through my online and mobile banking account?
Log in to your online and mobile account using your smartphone, tablet or desktop and select 'PAY ONLINE 24/7' from the menu bar located on the left. This will take you to the payment portal where you will have to verify your account.
If I opt out of receiving text messages will I still be able to pay my loans online?
Yes, you will have to access the payment portal through our website or online and mobile banking. However, you will not receive any text notifications regarding payment reminders and will not be able to make a payment via text message.
How can I pay my account via text message?
Once you receive a text reminder, you respond "Pay" to the same text. You will be asked to enter your pin to verify your account, once you have completed this process your payment will be complete and you should receive a confirmation text. NOTE: you will have to setup a 4 digit pin and preferred method of payment prior to using text payments.